© Copyright 1997 The Design Innovators
The Information contained within this site is the sole property of the Design Innovators and can not be reproduced for any reason without written permission.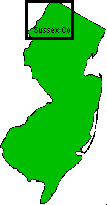 Return to Sussex On Line

Return to the Directory

Next Directory

Black Text = Listing to follow


Color Text = Listing with Informational Data
Black Text= New Listing open to Subscriber
Please note that if somehow your business is not listed. Please contact us and we will gladly give your business a free listing. Contact The Design Innovators
The Design Innovators have taken every step possible to ensure the accuracy of all information, and can not be held responsible for any inaccuracies or typographical errors.