Listing Examples

Click on ICON to Display Home Page

Click on ICON for E Mail
---
Standard Listings - Free
HAYLOFT RESTAURANT 137 HIGHWAY 94 STOCKHOLM, NJ 07460 973-209-1816
HIDDEN VALLEY 44 BREAKNECK RD VERNON, NJ 07462 973-764-6161
---
Multiple Listing Of the above - one time set-up fee of $5.00 per insertion in each directory
---
Bold & Centered Listing - 4.95 / Year (Web Page With This Listing)
NAZZAROS ROOM
16 MAIN ST SPARTA, NJ 07871-1900 973-729-2105
---
World Wide Web Link to your Web Page - 6.95 / Year (Web Page With This Listing)

NAZZAROS ROOM 16 MAIN ST SPARTA, NJ 07871-1900 973-729-2105
---
Electronic Mail Link to your Web Page or ISP - 6.95 / Year)

PERONA FARMS 350 ANDOVER SPARTA RD ANDOVER, NJ 07821-5016 973-729-6161
---
World Wide Web & Electronic Mail Link to your Web Page or ISP - 8.95 / Year

ROBINS NEST E SHORE RD BRANCHVILLE, NJ 07826 973-948-6959

---
Bold & Centered -World Wide Web Link to your Web Page - 9.95 / Year

NAZZAROS
16 MAIN ST SPARTA, NJ 07871-1900 973-729-2105
---
Bold & Centered -Electronic Mail Link to your
Web Page or ISP - 9.95 / Year

PERONA FARMS
350 ANDOVER SPARTA RD ANDOVER, NJ 07821-5016 973-729-6161
---
Bold & Centered - World Wide Web & Electronic Mail Link
to your Web Page or ISP - 12.95 / Year

,ROBINS NEST

*
E SHORE RD BRANCHVILLE, NJ 07826 973-948-6959

---
Bold & Centered - with your Logo and link to your Web Page - 15.95 / Year

,


Central Jersey Bicycle Club
123 E SHORE RD Bikeville, NJ 07461 111-222-3333

---
* Listing is Free with any template offer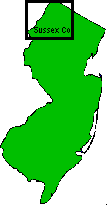 Return to Sussex On Line Return to the Directory form Page Return to Submisson Page
© Copyright 1997 SussexOnline.Com
The Information contained within this site is the sole property of the SussexOnline.Com and can not be reproduced for any reason without written permission.
SussexOnline.Com have taken every step possible to ensure the accuracy of all information, and can not be held responsible for any inaccuracies or typographical errors.
SussexOnline.Com is a registered trade name in Sussex County.