Shelter Services
24 Hour Hotline 973 875 1211
Emergency Housing for Battered women and their children

Emotional Support

Individual and group counseling

Children's Services

Assistance finding housing

Assistance with legal issues and social service agencies
---
Community Outreach Services
Support Group for battered women

Support groups for survivors of incest / childhood sexual abuse

Individual counseling

Legal advocacy

Court Accompaniment

Assistance with social services agencies

information and referrals

community education programs

Teen dating violence programs

Volunteer programs
---
You Have the right to a life free from abuse.
We can help.
DASI Can help Victims of
DOMESTIC VIOLENCE in Court
Are you afraid to go to court alone ?
Do you feel overwhelmed by the legal system?
Are you unsure of how to get, or what to with, a restraining order?
Do you think you might need an attorney?
If you need help getting through the legal system or would like someone to accompany you to court
the DASI LEGAL ADVOCACY PROGRAM
offers the following services
Legal information

information about restraining orders

support in obtaining restraining orders

Court preparation

Court accompaniment

Emotional support
973 579 2386
---
Domestic Abuse Services , INC.,
Is a non profit, Incorporated agency located in Sussex county providing services to victims of domestic violence and abuse and their families.
You Can Help. To become a DASI volunteer call 973 579 2386
Administrative Offices:
PO Box 805 , Newton NJ 07860
A United Way Member Agency
DASI victim Services are free and confidential.
DASI provides services to victims of domestic abuse regardless of their
race, religion, economic status, age or sexual orientation.
Abuse Can Be
Physical
Verbal
Psychological
financial
sexual
being isolated
intimidated
threatened
being made to feel you are worthless, helpless, crazy

Fatal


---


A Treatment Program for Abusers

(908) 813-8820

DECIDE provides court-ordered group treatment, individual and group counseling, and drug and alcohol evaluations.

---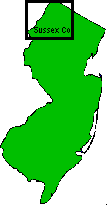 Sussex On Line
Back to DASI Main Page | Questionnaire